Take one slighly hideous evening dress pattern and remove the fussy interfacing ...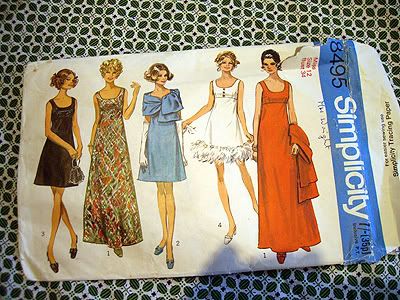 Apologies for the shoddy photos, I borrowed my housemate's camera and I'm not used to it. My faithful canon has gone awol about the house somewhere. It's very frustrating.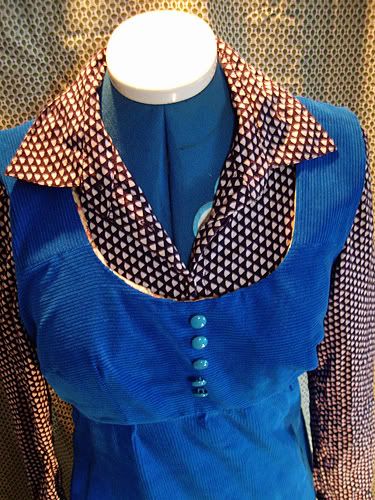 Made from vintage corduroy lined with modern floral cotton . I only had 1m of the corduroy so I had to split some of the bodice into several parts in order to fit it on the fabric. The flimsy floral cotton lining was a pain in the arse. The photo I took of the lining didn't come out to my satisfaction. I guess I'll take some better photos when I find my own camera.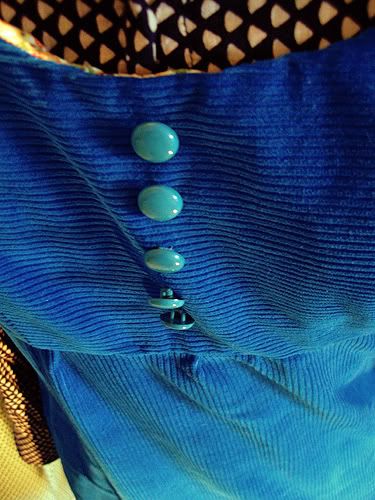 The blouse is one I already own (from h&m I believe), I put it on because the dummy happens to be the exact same shade of blue as the dress and it looked very confusing otherwise