(xposted to
oh_meow

I knocked together a quick dress one afternoon the other week. It's been hanging around til I could find my pack of hooks and eyes to sew in to fasten it. Apologies for the clutter in the background.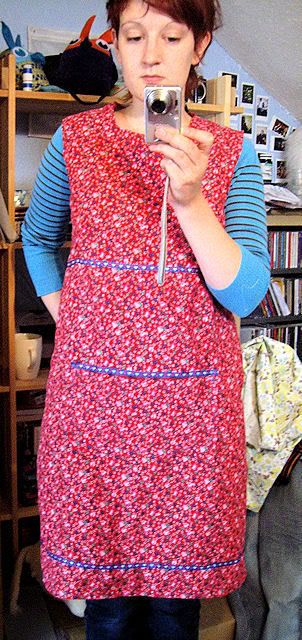 The pattern is a little big for me, but I couldn't be bothered to adjust it, so I made a loose smock-like dress. I was vaguely going for a Swedish folky look.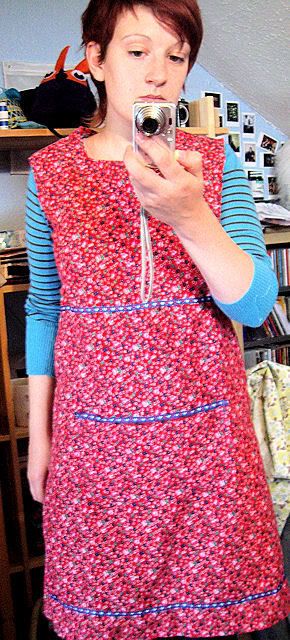 This is the pattern - Jiffy Sew!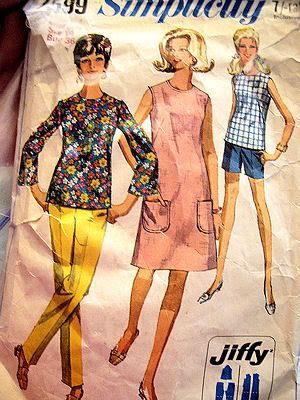 I've made the top from the packet as well, I bothered to adjust that, and I added a bib front, but I need to get some more decorative ribbon for trim before it's finished.